More Website Templates @ TemplateMonster.com - November 14, 2011!
Clientship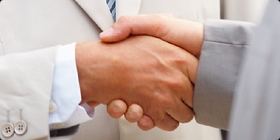 Every client is a member to us. Part of the entrepreneur team.
As no man is an island, no business is alone. Each has to depend on other businesses to grow their own business. So why not leverage others who have forged the path before you and build out those relationships that may make the difference between failure and success for your business?
Why Choose Us
1
Integrity First. Always.
Businesses can be bought and sold but not people. Adhearing to a high moral standard of accountablity never harmed anyone. God is watching.
2
10X the Effort. its not enought to give 100%, we 10X it.
Normal effort is not enough. We must times it by 10. So even if we fall short, our clients will get over what they are promised.
Enthusiasm can be contagious and we don't stand for any negativity. Positive outlook produces positive results.
Constantly challenge ourselves and our partners to grow their wisdom. Learning is a never ending process and we strive to feed our minds with the best and useful most information availible.