More Website Templates @ TemplateMonster.com - November 14, 2011!
Who We Are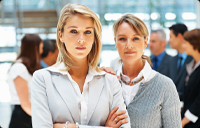 First ProfitWise is a global Investment Consulting Service dedicated to take our clients to new levels of Business and Investment heights.
Experience plays a large part in the proper growth and investment in any company or organization.
At First ProfitWise, we leverage not only our own experiences but the experiences of countless of other seasoned professionals. Why go it alone when you can hire a company as a team to back your moves and develop your strategies.
..................
Why Choose Us
1
Integrity First
Integrity is doing the right thing, because God is always watching.
2
10X the Effort
Normal effort is not enough. Times it by 10.
3
Our Drive Drives You
Enthusiasm can be contagious.
4
Wisdom Seekers
Constantly challenge ourselves & our partners to grow their wisdom.